Details on the new RAPID#19 Michigan St Crosstown
Submitted by

whitemice

on Sun, 05/06/2018 - 15:32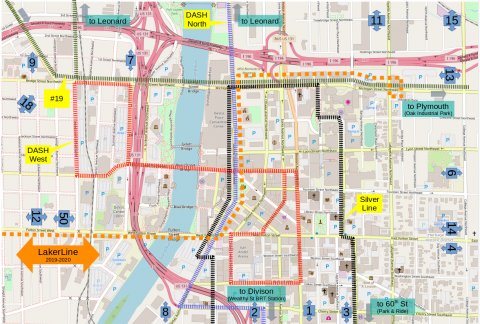 The latest MobileGR agenda contains details for the enhanced RAPID#19 service.
The agreement stipulates that service hours for Route 19 shall be 5:30 A.M. through 10:00 P.M. daily, Monday through Friday. The increase in operating hours will improve service times to 10 minutes during peak hours and 15 minutes during non-peak hours.

The service will be fare-less under the terms of the same operating agreement as the DASH and the SilverLine north of the Wealthy St. station. This is a three year agreement through September 20, 2021. Enhanced service begins August 27th, 2018; the same day the new re-branded DASH service will launch.